Contacts:
Marie Espinel or Katie Lewis
LAK Public Relations, Inc.
212-575-4545
mespinel@lakpr.com or klewis@lakpr.com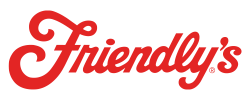 50 Percent Off SuperMelt Sandwiches at Friendly's on March 20th
Wilbraham, MA – March 20, 2019 – As the days lengthen and Americans begin to thaw following one of the coldest winters on record, Friendly's iconic SuperMelt® Sandwich is being heralded as the official sandwich of the first day of spring.
"Don't get me wrong — the SuperMelt is delicious year-round – but everything about it, from its name to its warmth-inducing flavors, is evocative of the first days of spring, something we've all been longing for post-polar vortex, especially here in the Northeast," said Dennis Pfaff, FIC Restaurants Inc., Chief Operating Officer. "Besides, we couldn't let the 30th anniversary of the SuperMelt pass without celebrating the warming days and melting snows the best way we know how: with melted cheese."
Friendly's SuperMelts have been uniting the irresistible combination of melted cheese and grilled bread with a variety of savory and tender proteins since the sandwich's debut on a Friendly's menu 30 years ago. For three decades, sandwich lovers have indulged in this classic yet next-level comfort food featuring mouthwatering cheeses that melt and bubble right over the edge.
Friendly's invites consumers to celebrate the first day of spring by enjoying any SuperMelt at any of its restaurants for a discounted price of 50 percent off on March 20, 2019. The offer includes fries and is dine-in only.
There are six varieties of SuperMelt sandwiches on the menu at Friendly's restaurants nationwide:
Honey BBQ Chicken SuperMelt® Sandwich: country-breaded, all-white chicken tenders smothered in honey BBQ sauce, melted cheddar cheese, applewood-smoked bacon and Ranch dressing on freshly grilled sourdough bread;
Turkey Club SuperMelt® Sandwich: turkey breast layered with applewood-smoked bacon, melted American cheese, tomato and Thousand Island dressing on freshly grilled sourdough bread;
Philly Steak & Cheese SuperMelt® Sandwich: freshly grilled thin sliced sirloin steak mixed with melted American cheese, sliced green peppers and sautéed onions on grilled sourdough bread;
Reuben SuperMelt® Sandwich: brisket corned beef, melted Swiss cheese, tangy sauerkraut and Thousand Island dressing on freshly grilled honey-dill rye bread;
Tuna Salad SuperMelt® Sandwich: Albacore tuna salad, melted American cheese and tomato on freshly grilled sourdough bread; and
Fishamajig SuperMelt® Sandwich: crispy golden-breaded Haddock topped with American cheese and tartar sauce on grilled white bread.

About FIC Restaurants, Inc.:
FIC Restaurants, Inc. is a restaurant company that operates under an iconic brand name (Friendly's), serving signature sandwiches, burgers and ice cream desserts in friendly, full service restaurants. Together with its franchisees, the company has system-wide sales of over $320 million. For over 80 years, Friendly's restaurants and their dedicated service teams have delighted generations of guests by offering every day value on great tasting food and ice cream creations. For the future, Friendly's has plans for introducing new and innovative food and ice cream offerings, bright new restaurants, and unique ways to reach and satisfy guests. For additional information please visit www.friendlys.com.