Our History
In 1935, the Blake Brothers founded their first ice cream shoppe in Springfield, Massachusetts and named it "Friendly." The name was a promise that the small ice cream shoppe would be a friendly place for families to enjoy a meal together. We still believe in that promise.

Today, you can still find your long-time Friendly's favorites on the menu! From made-to-order Friendly's Big Beef® Burgers to the homemade ice cream at the end of your meal, we have dedicated our lives to making the Friendly's you remember, one that your children (and theirs!) can celebrate for years to come.

Come see what the Friendly's promise is all about.
Timeline
2000's
2016

Crayola expands its partnership with Friendly's so you can enjoy an ice cream masterpiece wherever you are!
2015

Friendly's celebrates its 80th anniversary.
2014

Friendly's grows to produce over 25 million gallons of ice cream annually!
2013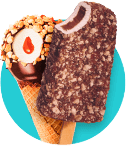 Friendly's introduces a new line of novelty desserts including the Chocolate Cake Krunch Ice Cream Bar and the Nuts Over Caramel Sundae Cone.

Guinness World Records awards Friendly's Ice Cream the record for the World's Largest Dessert Party. This event is held on the lawn of the company headquarters in Wilbraham, Massachusetts.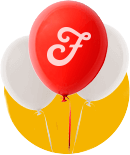 Friendly's hosts a grand opening celebration to introduce redesigned restaurants. Same great food and ice cream, served in a restaurant that is brighter and fresher.
2010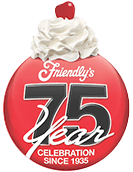 Friendly's celebrates 75 years of creating great memories.

Launch Oreo® ice cream cake.
2009

Friendly's launches our Facebook and Twitter social media pages. Fans can now connect with the company and each other. Follow Friendly's on Facebook and Twitter.

The new Friendly's kids menu launches with an all-new Sprinkle Vision game. Secret codes, interactive games, and of course, delicious food and ice cream!

Friendly's introduces "Best Friends of Friendly's" Club. Become a BFF and receive news about Friendly's, discounts and special offers.
2008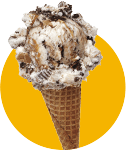 Friendly's introduces Free Ice Cream Day! Crowds of Friendly's fans and lots of fresh new faces show up for this hugely popular promotion.

The new "I Wanna Go To Friendly's" kids campaign launches. Kids everywhere laugh, sing, and tell their parents it's time for ice cream.
2007

An affiliate of Sun Capital Partners, Inc. a leading private investment firm specializing in leveraged buyouts and investments in market-leading companies, acquires Friendly's.

During the summer, Friendly's asks guests to add their own sound to the mix with iScream Friendly's, an interactive program for teens and young adults to "scream" their love and passion for Friendly's. The grand prize winners receive a $10,000 Apple shopping spree.

Friendly's and Reese's® dream up a cake that's pure peanut butter heaven—and make them available at your local supermarket or Friendly's restaurants.

My Friendly's/My Meals Kids Menu is awarded Best Kids Menu in America! The menu, a unique triangle shape, is divided into choices for kids who are "hungry" and bigger meals for those who are "really hungry."
2006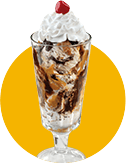 Friendly's introduces a new ice cream menu with a "What's Your Favorite?" theme. In conjunction with the new menu, Friendly's asks guests to concoct the perfect ice cream sundae. The winners are the "Coffeehouse Turtle Sundae" and "Peanut-butterpan Sundae".
2005

Friendly's takes ice cream to a new extreme by introducing SundaeXtremes!
2004

Friendly's launches its iconic Celebration Ice Cream Cake for grocery stores and Friendly's restaurants! Made of layers of rich, luscious chocolate and vanilla ice cream and chocolaty crunchies, the Celebration Ice Cream Cake is an instant hit for every occasion!
2000

Friendly's switches over to the American Stock Exchange, trading on the AMEX under the symbol FRN.
Friendly's introduces a new food and dessert menu.
1990's
1995

Sundae Cups introduced.
1980's
1989

The apostrophe "s" is added to the name, making the restaurants truly "Friendly's."
1988

Donald Smith and a group of investors from Tennessee Restaurant Company (TRC) purchases Friendly from Hershey Foods Corporation.
1987

Friendly begins distributing ice cream in supermarkets.
1980

Friendly breaks the Guinness World Record® for largest sundae.
1970's
1979

The Blake's sell Friendly to Hershey Foods Corporation. Many of the older stores are modified and expansion continues into new areas. Friendly introduces co-branding of its popular sundaes by adding Reese's Pieces®, Oreos®, and Heath Bar Crunch® as toppings.
1975

Friendly begins production on a tasty tradition: the Jubilee Roll! We can't believe how long we've enjoyed this holiday favorite!
1974

Friendly is now a chain of 500 restaurants concentrated in the Mid-Atlantic and Northeastern US. A new food processing and distribution plant is built in Troy, Ohio.
1960's
1960

The growing company moves to the current headquarters in Wilbraham, Massachusetts. Adjacent to the headquarters, there is a creamery which makes the ice cream that still serves much of the Friendly system.
1950's
1951

Ten Friendly Restaurants are operating in Western Massachusetts and Connecticut.
1950

Friendly's becomes the first restaurant in New England to introduce the "take home" half gallon ice cream package.
1940's
1940

A second Friendly opens in West Springfield, Massachusetts. Customer demand inspires the Blake's to add food to the ice cream menu, with the first item a hamburger.
1930's
1935
In Springfield, Massachusetts at the height of the Great Depression, two spunky brothers, 20 year old Prestley and 18 year old Curtis Blake open a modest neighborhood ice cream shoppe with double-dip cones for 5 cents. The young entrepreneurs name the business "Friendly" with the intention of providing warm, caring, neighborly service to all who visit.