CONTACT:
Regan Communications
Alyssa Stevens / 617.488.2882 / astevens@regancomm.com
Neal Malone / 617.488.2844 / nmalone@regancomm.com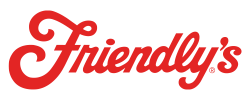 Celebrate National Ice Cream Month and Friendly's 83rd birthday with FREE ice cream treats!
WHAT:
In celebration of National Ice Cream Month and Friendly's 83rd birthday on July 18, Friendly's is excited to liven up everyone's Wednesday lunch hour with a free ice cream pop-up at the Rings Fountain, located on the Rose Kennedy Greenway. Friendly's is thrilled to invite its loyal ice cream-loving fans of Boston to stop by to indulge in an afternoon of free frozen treats!From 11 a.m. to 2 p.m., Friendly's ambassadors will hand out a selection of delicious Sundae Cups, including their classic Original Fudge Sundae Cup, complete with premium vanilla ice cream, chocolate fudge, whipped topping and chocolate chips, and the Reese's® Pieces Sundae Cup, made with vanilla ice cream, fudge topping, peanut butter and Reese's® Pieces® Candy. Visitors are welcome to cool off by the fountain and enjoy their sweet sundaes while celebrating another year of Friendly's– on the house!
WHERE:
Rose Kennedy Greenway's Rings Fountain
224-230 Milk Street
Boston, MA 02109
WHEN:
Wednesday July 18, 2018
11 a.m. – 2 p.m.
COST:
Free Sundae Cups
About Friendly's Ice Cream, LLC:
FIC Restaurants, Inc. is a restaurant company that operates under an iconic brand name (Friendly's), serving signature sandwiches, burgers and ice cream desserts in friendly, full service restaurants. Together with its franchisees, the company had system-wide sales of over $273 million in 2017. For over 80 years, Friendly's restaurants and their dedicated service teams have delighted generations of guests by offering every day value on great tasting food and ice cream creations. For the future, Friendly's has plans for introducing new and innovative food and ice cream offerings, bright new restaurants, and unique ways to reach and satisfy guests. For additional information please visit www.friendlys.com.