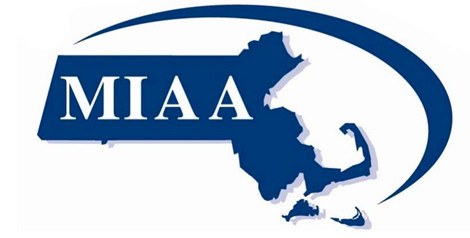 MEDIA CONTACT:
Regan Communications
Alyssa Stevens – 617.488.2882 / astevens@regancomm.com
Skye Stewart – 617.488.2897 / sstewart@regancomm.com
WILBRAHAM, MA (November 29, 2017) – FIC Restaurants, Inc. (Friendly's restaurants) and the Massachusetts Interscholastic Athletic Association (MIAA) are teaming up to support the MIAA's mission to serve member schools and their students, and provide leadership and support for the conduct of interscholastic athletics.
Friendly's believes in promoting wellness, education, sportsmanship, leadership, and community service and is proud to align with the MIAA to offer fundraising programs and sportsmanship recognition. The MIAA is a non-profit educational association that sponsors activities in 35 sports, and is comprised of 374 public and private high schools in Massachusetts.
"Over the years, Friendly's has been dedicated to supporting organizations that benefit the betterment of children of all ages and we are excited to partner with the MIAA as its "Official Family Restaurant" to further promote the ideals of good character, sportsmanship, school involvement, and active lifestyles" said John Maguire, President and CEO of Friendly's. "As the parent of a high school student, I have a firsthand understanding of how children can benefit from being involved in their school's athletics, both in and an out of the game. Friendly's looks forward to aiding high schools and their athletes with fundraising and programming!"
Throughout the year-long partnership, Friendly's will support the MIAA through several key initiatives. Friendly's will play an integral role in fundraising for the MIAA's member schools by hosting in-restaurant fundraisers in which participating schools can directly raise funds to the programs benefitting their students. There is no limit as to what schools can fund through Friendly's fundraising program. In addition, Friendly's will be the presenting sponsor of the MIAA Sportsmanship Award program. Friendly's will award and recognize schools and student athletes at various games and tournaments in the MIAA's eight districts, which are located across the state of Massachusetts.
"The MIAA is thrilled to partner with Friendly's, an iconic family-friendly company that's based right here in Massachusetts," said William N. Gaine, Jr., Executive Director of the MIAA. "We are confident that through Friendly's involvement with our Sportsmanship Award program as well as its generosity and support of our local schools, we can continue to enrich the educational experience of student athletes across the Commonwealth."
About FIC Restaurants, Inc.:
FIC Restaurants, Inc. is a restaurant company that operates under an iconic brand name (Friendly's), serving signature sandwiches, burgers and ice cream desserts in friendly, full service restaurants. Together with its franchisees, the company has system-wide sales of over $320 million. For over 80 years, Friendly's restaurants and their dedicated service teams have delighted generations of guests by offering every day value on great tasting food and ice cream creations. For the future, Friendly's has plans for introducing new and innovative food and ice cream offerings, bright new restaurants, and unique ways to reach and satisfy guests. For additional information please visit www.friendlys.com.
About MIAA:
The mission of the Massachusetts Interscholastic Athletic Association is to serve member schools and the maximum number of their students by providing leadership and support for the conduct of interscholastic athletics which will enrich the educational experiences of all participants. The MIAA will promote activities that provide lifelong and life-quality learning experiences to students while enhancing their achievement of educational goals.